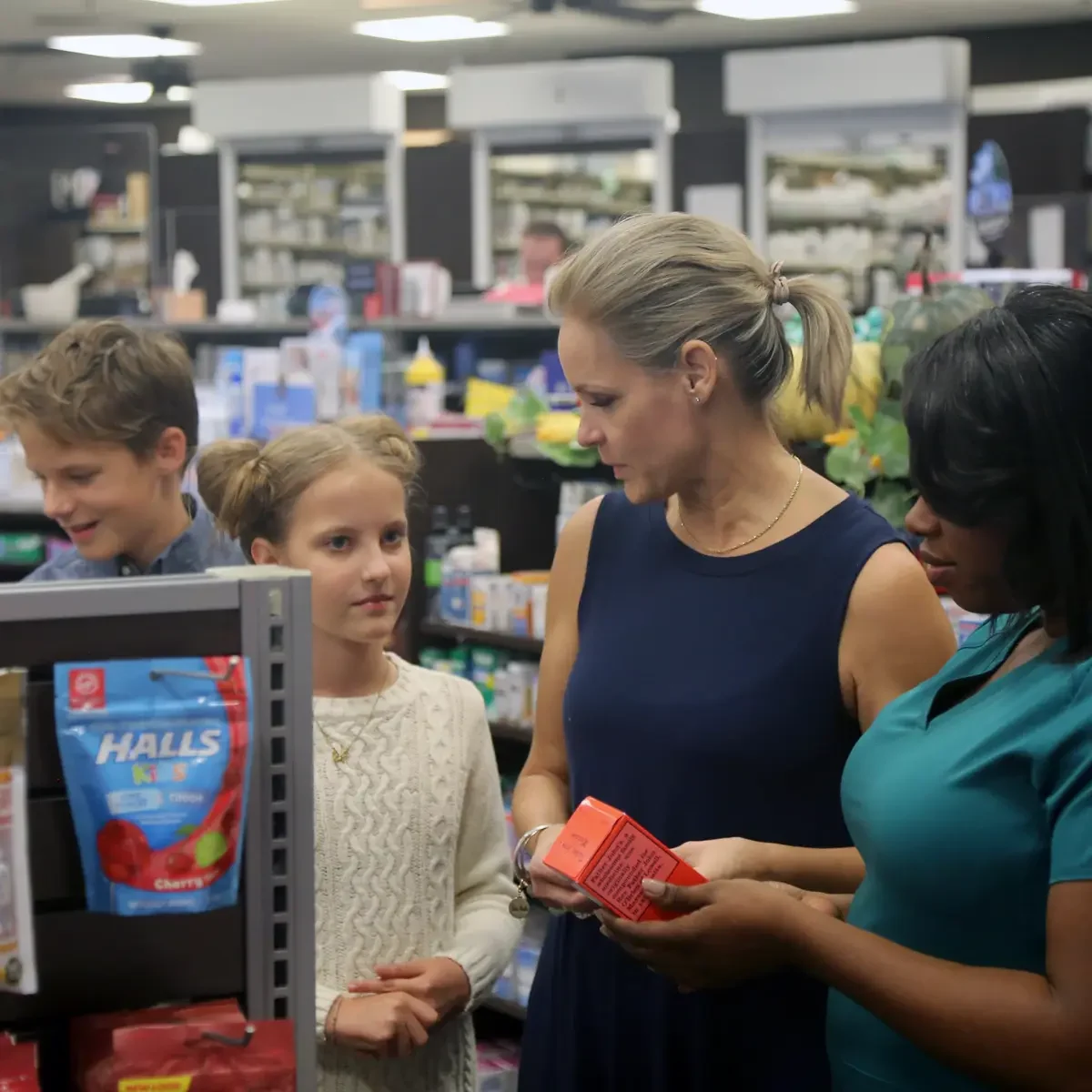 Friendly service
You'll get fast and courteous service.
We'll always greet you with a smile. Our goal is to take care of your needs in the most timely fashion possible.
Need advice? We do that:
How and when to take medications
Alerting you to possible interactions that might occur with other medications
Questions/concerns — we'll be happy to talk with you
We want you to leave here with peace of mind.
The minute you walk through the front door you always receive a warm friendly greeting and see the employees smiling faces, assuring you that they are excited to help you.
Jimmy P.
Deliveries
We deliver for FREE in the Greater Little Rock area.
If we get your order early in the day, we can usually get it to you the same day.
Requesting a prescription refill is easy:
use our online form
Call 501-223-2636
Get our app.
Remember, you can have your prescription refills delivered to your door at NO EXTRA CHARGE.
(We must have your correct information on file to deliver. You can easily update it here.)
The free delivery is certainly a plus. It's always good to see "Wayne's" smiling face at our door!
Ruthie and Alan H.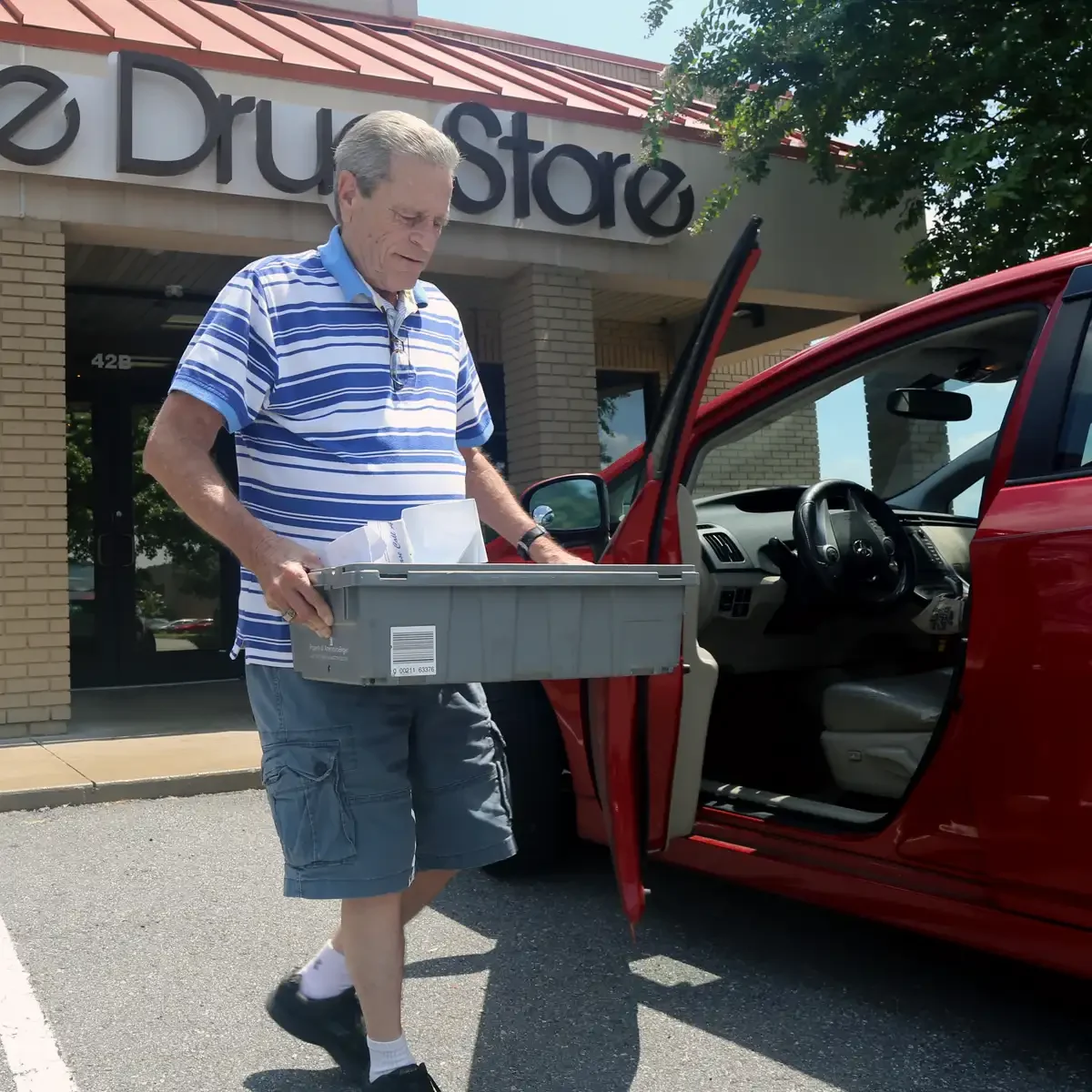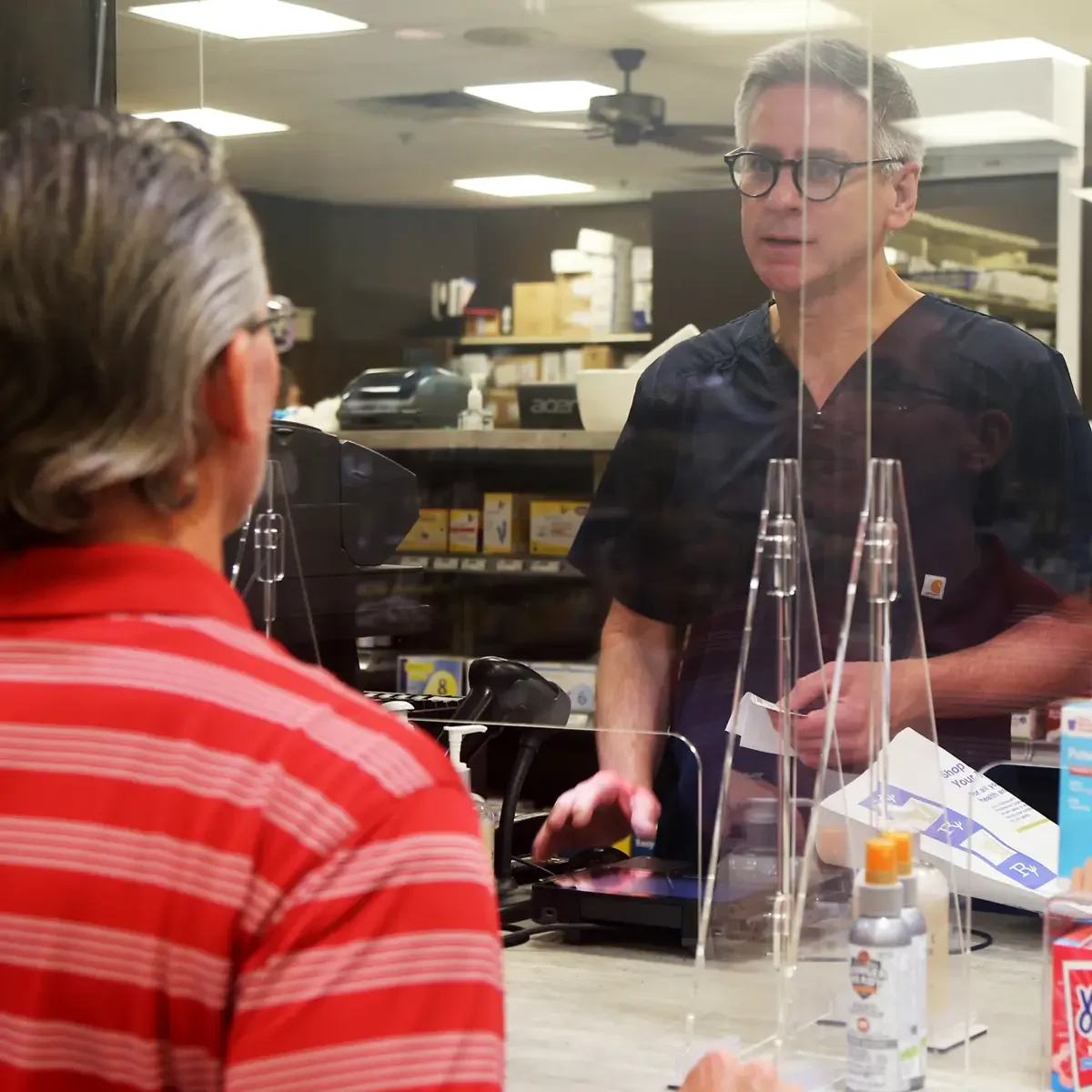 Insurance plans accepted
We work with most prescription drug plans. Including Medicaid and Medicare Part D plans.
Plus competitive cash pricing.
If needed, you communicate with your doctor to find a medication alternative that is covered by your insurance or possibly more affordable.Medicare Part D can be hard to navigate for comparing plans and benefits. Let us help. Contact us or call 501-223-2636.
They have always been respectful and honest with me. That's how I like to be treated.
Stephanie C.
Vaccines & testing
The proper vaccines help you stay healthier.
We are happy to administer vaccines for
COVID
Flu
Shingles
Pneumonia
Tetanus
Pertussis
No prescription required
Everything COVID is here. Other vaccines that can be scheduled online are here: Vaccines.
We also have a range of tests available: Testing page.
It's much easier and quicker to go to The Drug Store for flu shots and other vaccinations than to go to the doctor's office.
Barbara Hawes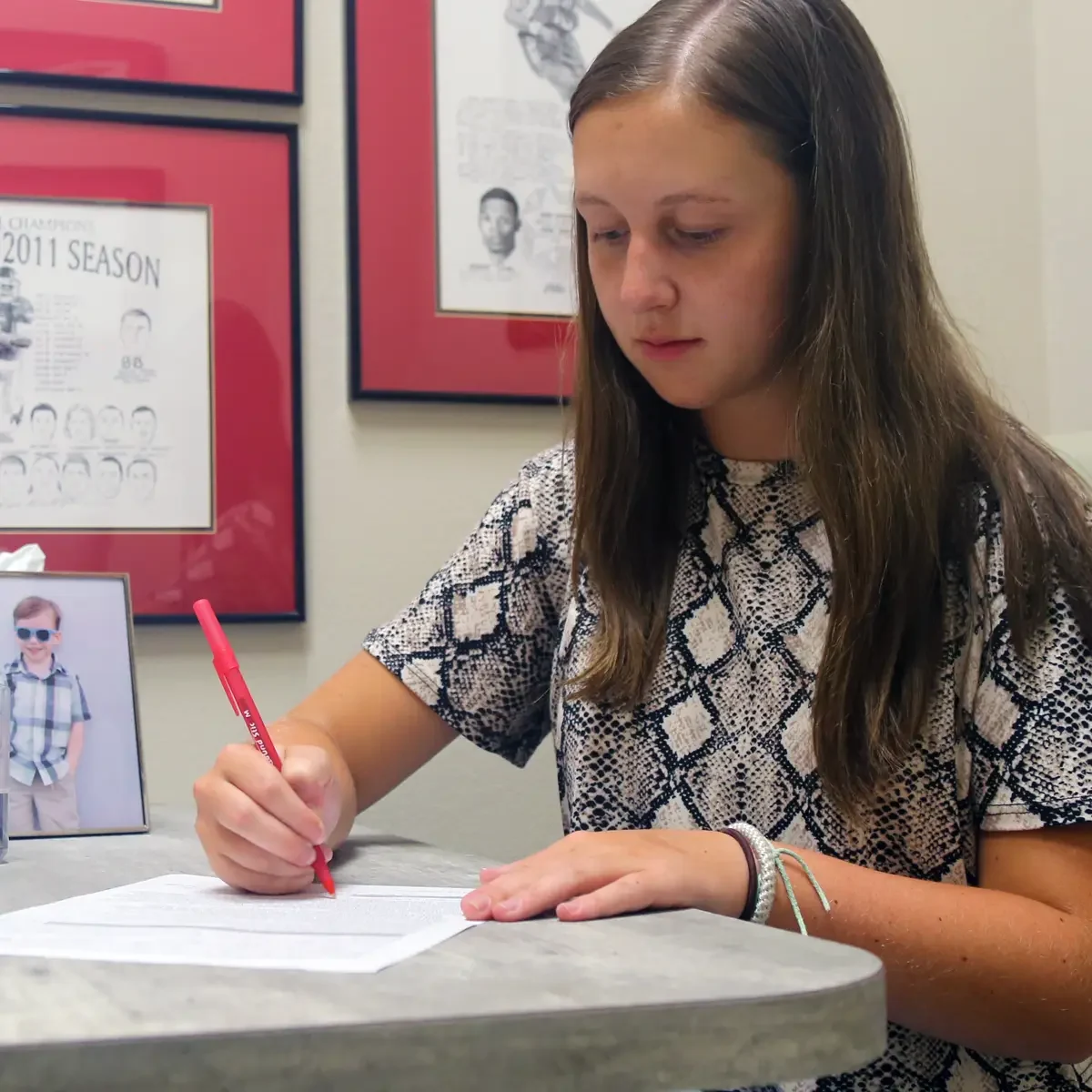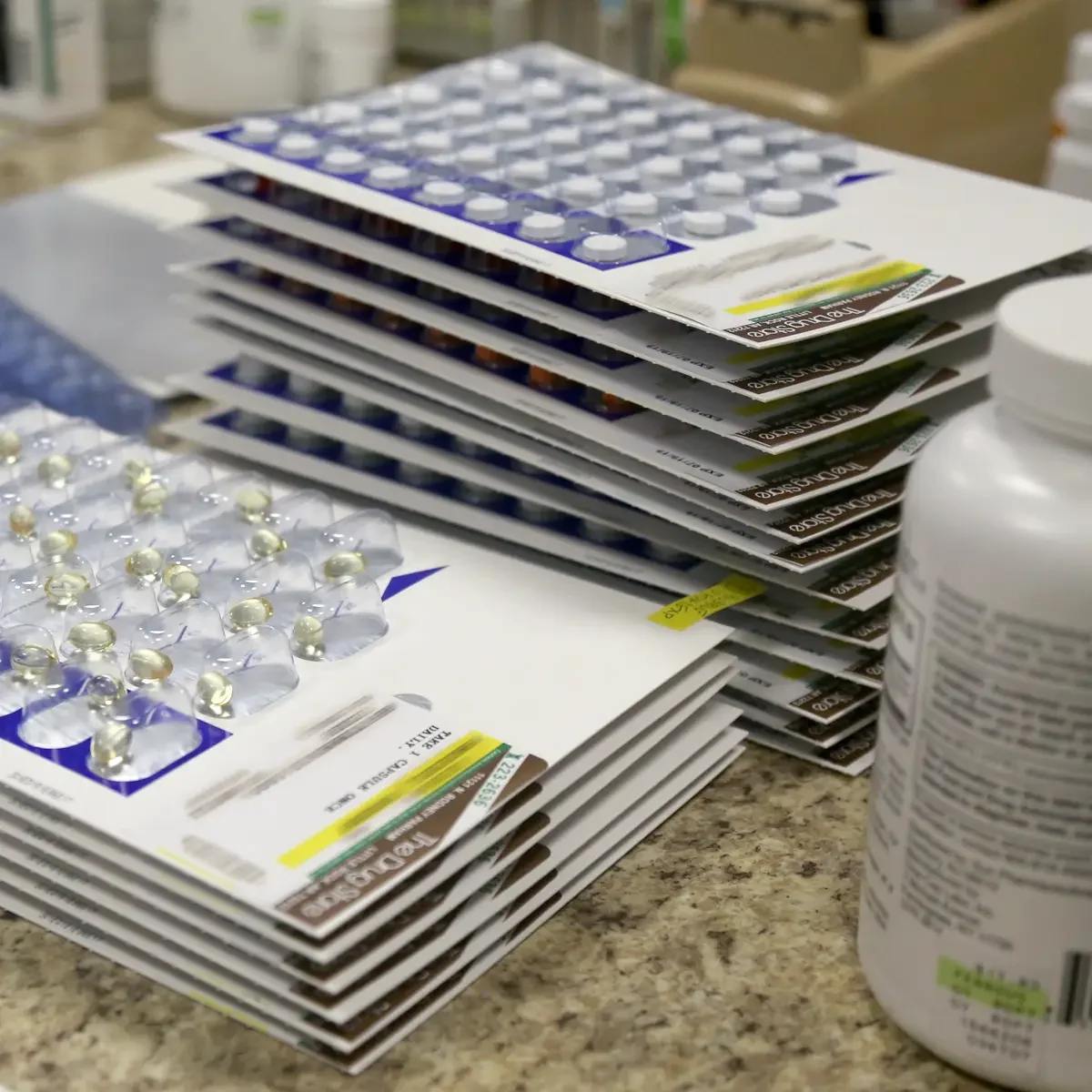 Institutional Services
We serve several independent and assisted living facilities, as well as long term care establishments in the Little Rock area.
The service includes, at no extra charge:
Medications are provided in individualized blister packing for easy and accurate dosage.
Free delivery
Remember:
It's the patient's or legal guardian's right to choose what pharmacy they want to provide their medications.
They have never let us down, no matter how big or small our problems are! They totally keep us informed of any health related issues that arise in our family and how best to deal with it
Judy Buehrle
Transfers
We want to serve you!
Transferring your prescriptions from another pharmacy is easy and we do the work for you.
To get started, call us at 501-223-2636.
We'll take care of the rest.
It would be our privilege to help you and your family.
Both Phillip and Holly made our transition seamless and have continued to be there for our every prescription need.
Ruthie and Alan H.