This is the pharmacy where everybody knows your name.
Seriously.
When you walk in the front door, before you get to the counter, as soon as they see you, chances are good that one of our staff is already grabbing your order off the shelf.
It's important to us to know our customers. Because your health is in our hands.
You may see multiple doctors for different things. But we handle all your meds. Which means we can help you make sure there are no issues when meds are taken together.
After all, getting your prescription(s) filled or refilled is so much more than just someone counting pills, filing the order with insurance and typing up a label. We know our customers and can alert you when there's a change that might affect you and your health.
We recognize you're entrusting your health to us by letting us fill and refill your prescriptions and we take that trust to heart.
Think of it as being a part of the family.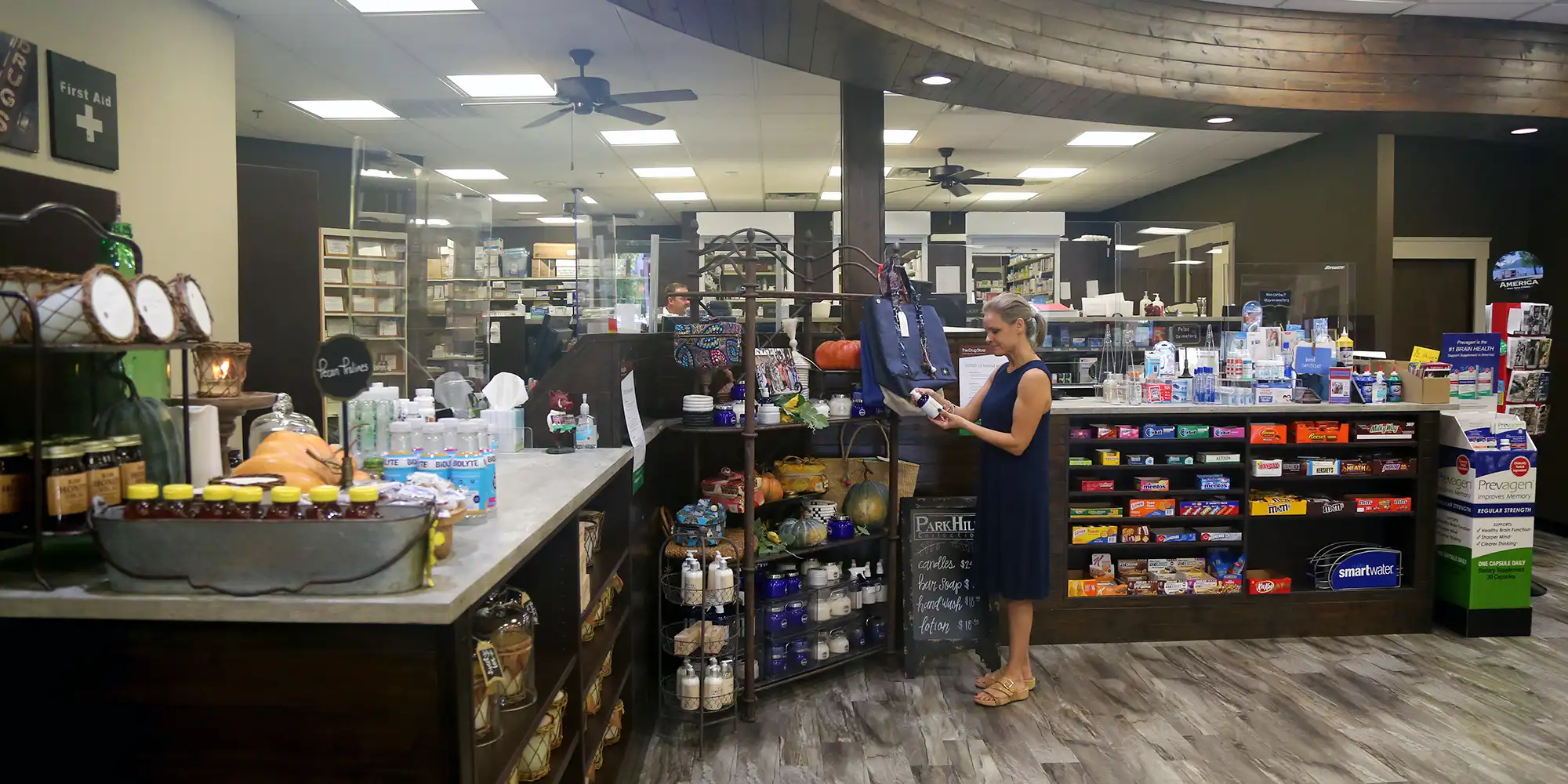 Established in 1985
The Drug Store originally opened in 1985. Phillip took over ownership in 1992. That's a long time for a retail business. We've weathered a lot of changes and we'll be around for the long haul. Count on us to be part of your path to health this year and in years ahead.
Prescriptions with a heart
Through all the years, we follow one simple formula. As Phillip puts it: "I treat people the way I would want to be treated."
So we take the time to not just fill your prescriptions, but also explain and answer your questions. So you can rest assured that your health is in good hands.
And you know that you'll see the same staff the next time you come in. So you know we stand behind what we say.
Compared to other pharmacies, we have more staff in the store. So we can serve you better. With less waiting. Because we don't just want to fill your prescriptions today, but want you back again, for years to come.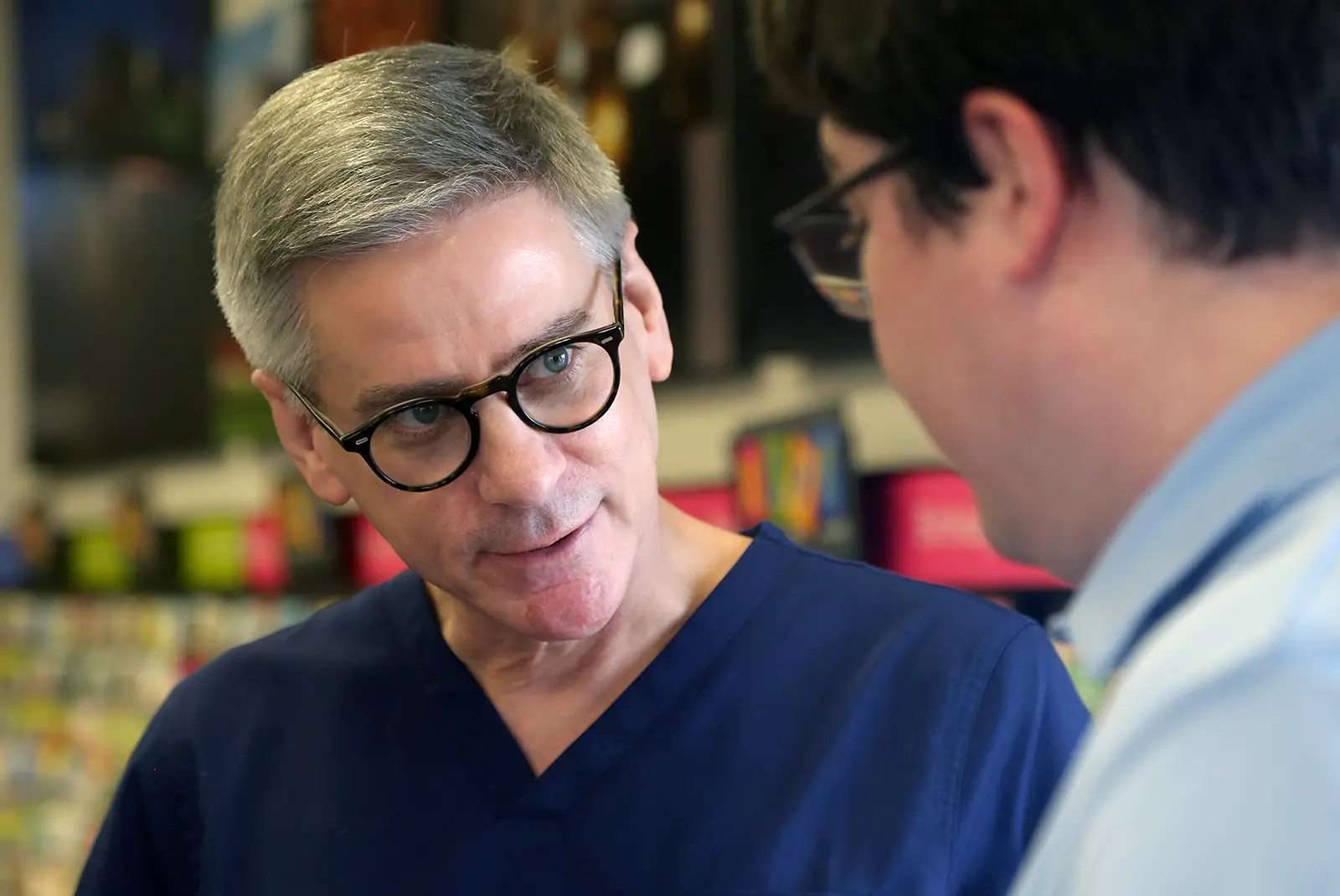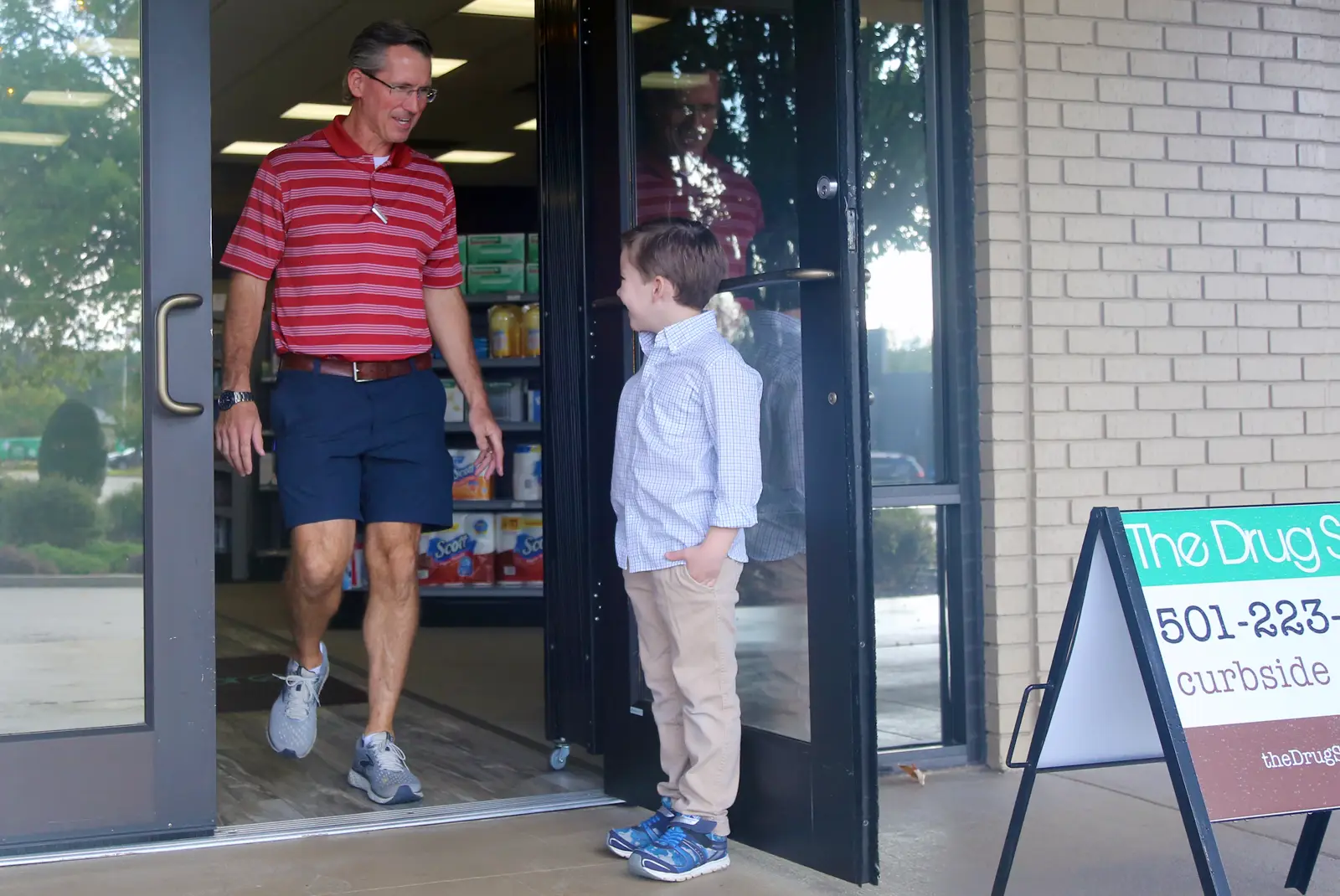 And so much more
Our name may be The Drug Store, but you'll find so much more inside the store than just prescription meds.
We have a wide selection of over the counter health items to cover your family health needs.
And then there's a selection of items to just make your home a happier place. Because when life is pleasant, we feel better. And that's good health too.
Plus we have a wall of greeting cards. For all those occasions and the just because times
Vaccinations and testing
We are also happy to help you with a variety of vaccinations and tests. You can easily schedule your appointment online to make things even more convenient.
Because it's so much more than just filling a prescription.
Staying healthy is a journey for all of us. One none of us can take for granted. We're here to help you be your best you. Today, tomorrow and for years to come.
Come and find out for yourself. We're sure you will be back.
Here's to your health.
From my initial conversation with Phillip Judd, I knew that customer service, customer satisfaction was his primary focus and the same is true for ALL employees of The Drug Store.
Jimmy P.
For over 30 years my family has used The DrugStore and we have never been disappointed ! Every employee goes out of their way to make you feel like you're the number one customer ! If they don't have what you're looking for, they will get it for you.
Judy Buehrle
I've recommended The Drug Store to many of my friends. It's so nice walking in the door and the pharmacist and or staff know who you are. You're not just another customer, they make you feel like you're part of the family.
Leslie Udouj
Helping you be your healthiest you
Services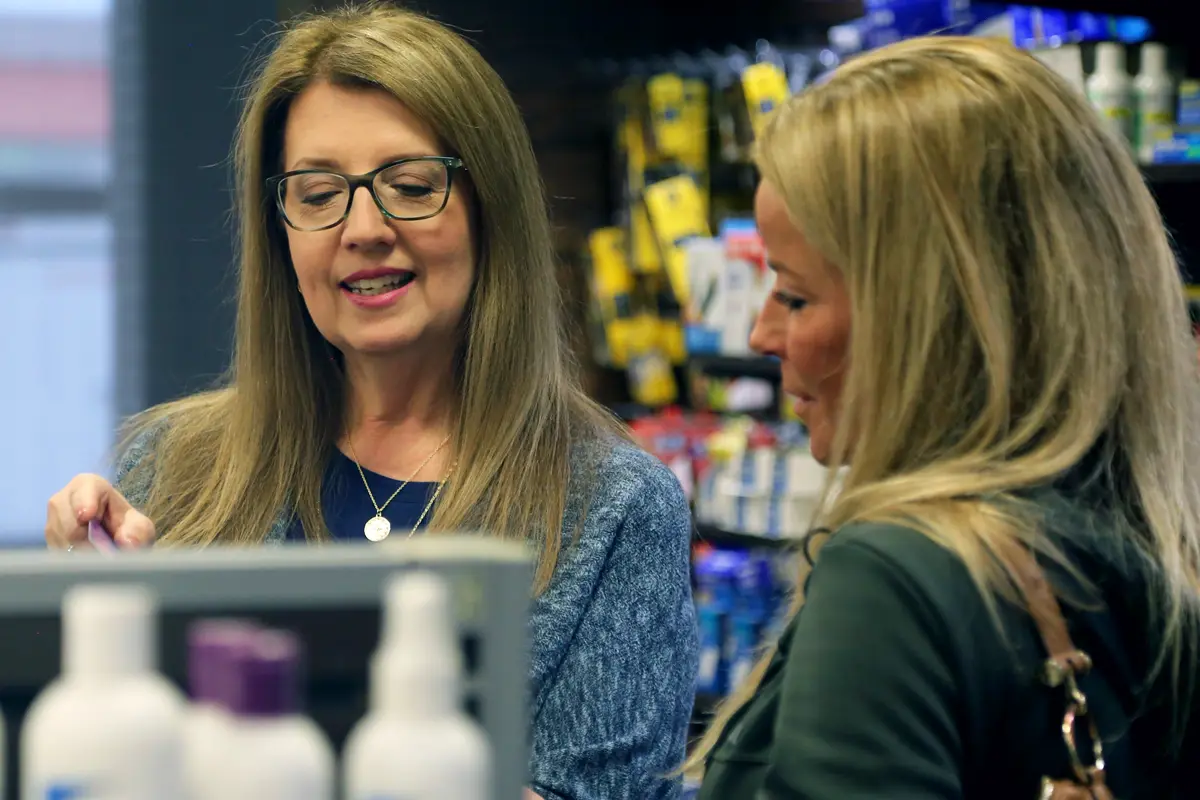 Helping you stay healthy is our goal.
We make that easy with friendly service, vaccines and testing, a wide range of insurance plans accepted, easy transfer of your RX, and institutional services.
Prescription refills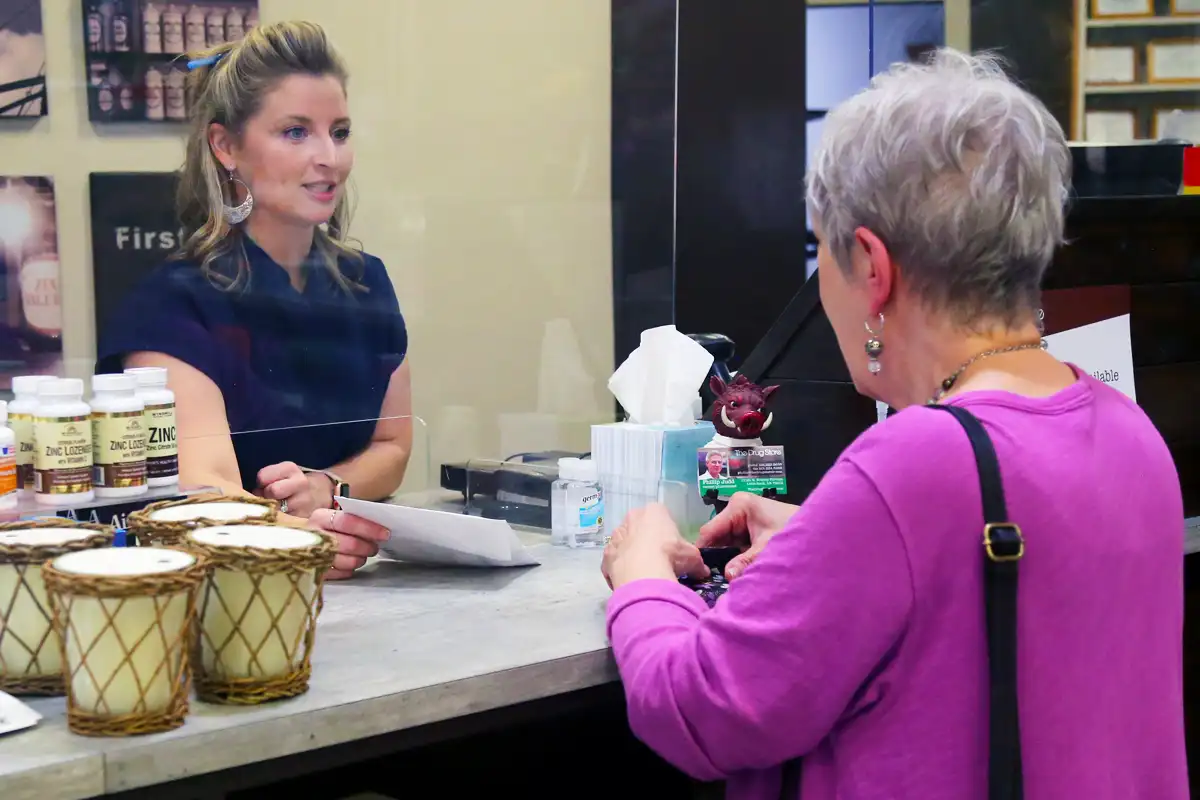 3 ways to refill your prescription:
We're here and happy to help you.
Vaccinations & testing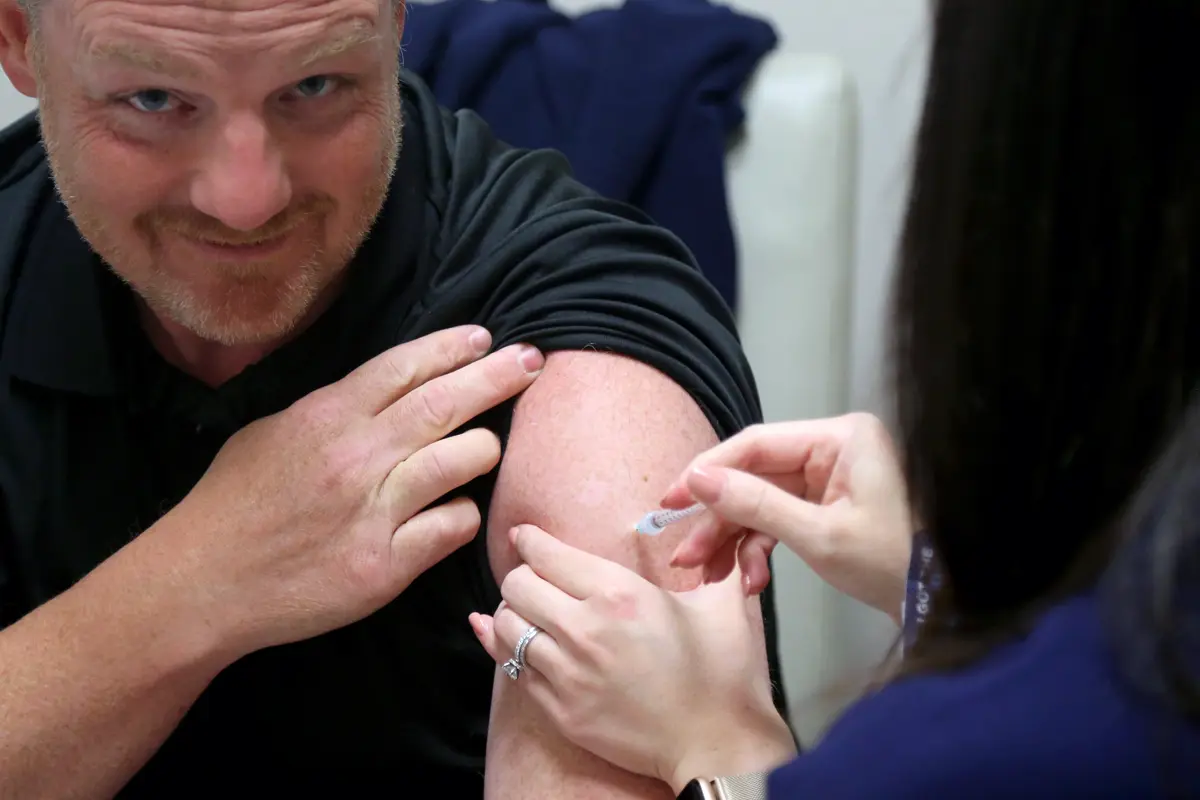 We offer a range of vaccinations and testing, with easy online scheduling.